The lottery online - is it safe?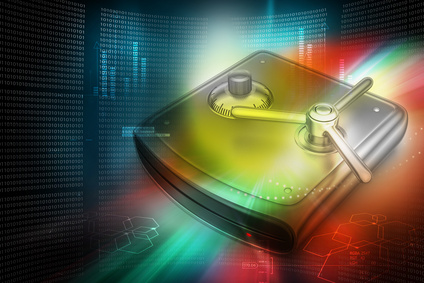 We used to do a lot of things offline, away-from-keyboard and in real life. Things we don't do anymore. We don't send all that many postcards nowadays – we email or facebook instead. Some institutions adapt to internet sooner than others.
With a lot of lottery operators moving online, any player might excused for wondering whom to play with and whether it is safe or not. The short answer is yes, but there are, however, a few things you should look out for. But first a slight digression.
No one ever said playing the lottery offline was all that safe. It was only recently discovered that a suspiciously high number of store clerks win the lottery in the US every year. The discovery was made in an article in a local american newspaper. It is believed that the clerks have used the money for money-laundering purposes, even aiding criminal networks. It is also suspected they kept a large amount of the winnings to themselves.
The phenomenon of offline lottery scammers is not restricted to the US, however. It was only last week a Swedish lottery clerk tried to scam a customer who had won about £70.000.
That being said, there are rotten eggs online, too. Here are a few things you should look out for when looking for a trusted online lottery vendor.
Make sure the vendor displays contact details and other symbols of trust. Have they got a phone number to a trusted gambling issues support line? Do they accept known and reliable credit cards such as Visa and MasterCard? Have a look around the website you intend to play with and see whether it displays these symbols of trust. It's important.
Also check for hidden fees and dodgy pay-subscriptions. You don't want any unannounced payments making an appearance on your credit card statement. Make sure you read the small print. Vendors are legally obliged to include all fees charged for.
Moreover, you should only enter your credit card details from your home computer. That means no dodgy internet cafés or open wi-fi networks at your local Starbucks. Never trust any network or computer but your own when it comes to credit card details. It pays.