EuroJackpot Statistics
If you don't want to leave your lottery numbers up to chance or superstition than you'll want to see the EuroJackpot statistics! Many of the most successful lottery players in the world look for patterns in the past results as well as playing so called "hot" and "cold" numbers to maximise their odds of winning.
Hot and Cold Numbers Theory
Choosing "hot numbers" is based on the theory that numbers which have been showing up recently are more likely to continue to do so. In contrast, betting "cold numbers" is based on the belief that certain numbers which haven't shown up for some time "are due" to be picked soon.
Whichever theory you subscribe to, a database of important stats to help you pick your EuroJackpot numbers can be found listed below so take a look, maybe you will see a new pattern for your own winning strategy!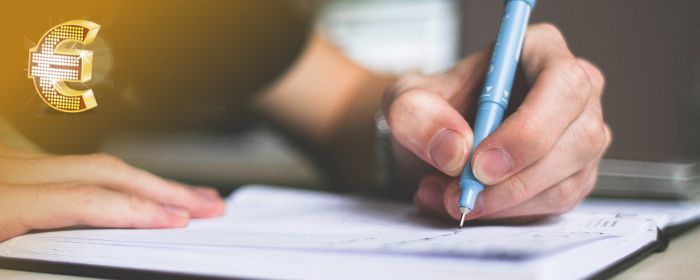 Frequency of the numbers
1

34 x

2

19 x

3

27 x

4

30 x

5

25 x

6

32 x

7

35 x

8

26 x

9

30 x

10

35 x

11

31 x

12

28 x

13

34 x

14

35 x

15

26 x

16

31 x

17

26 x

18

35 x

19

39 x

20

33 x

21

26 x

22

31 x

23

25 x

24

21 x

25

34 x

26

25 x

27

25 x

28

30 x

29

23 x

30

26 x

31

25 x

32

29 x

33

33 x

34

28 x

35

32 x

36

23 x

37

29 x

38

31 x

39

33 x

40

34 x

41

30 x

42

26 x

43

25 x

44

27 x

45

25 x

46

30 x

47

29 x

48

20 x

49

33 x

50

21 x
1

34 x

2

19 x

3

27 x

4

30 x

5

25 x

6

32 x

7

35 x

8

26 x

9

30 x

10

35 x

11

31 x

12

28 x

13

34 x

14

35 x

15

26 x

16

31 x

17

26 x

18

35 x

19

39 x

20

33 x

21

26 x

22

31 x

23

25 x

24

21 x

25

34 x

26

25 x

27

25 x

28

30 x

29

23 x

30

26 x

31

25 x

32

29 x

33

33 x

34

28 x

35

32 x

36

23 x

37

29 x

38

31 x

39

33 x

40

34 x

41

30 x

42

26 x

43

25 x

44

27 x

45

25 x

46

30 x

47

29 x

48

20 x

49

33 x

50

21 x
1

34 x

2

19 x

3

27 x

4

30 x

5

25 x

6

32 x

7

35 x

8

26 x

9

30 x

10

35 x

11

31 x

12

28 x

13

34 x

14

35 x

15

26 x

16

31 x

17

26 x

18

35 x

19

39 x

20

33 x

21

26 x

22

31 x

23

25 x

24

21 x

25

34 x

26

25 x

27

25 x

28

30 x

29

23 x

30

26 x

31

25 x

32

29 x

33

33 x

34

28 x

35

32 x

36

23 x

37

29 x

38

31 x

39

33 x

40

34 x

41

30 x

42

26 x

43

25 x

44

27 x

45

25 x

46

30 x

47

29 x

48

20 x

49

33 x

50

21 x
Most frequent numbers
19

39 times

7

35 times

14

35 times

18

35 times

10

35 times