EuroJackpot Rules
Learning the rules of EuroJackpot is easy but you should take a few minutes to familiarize yourself with them before playing your first ticket. Here are the most important things which you need to know about EuroJackpot which we will update whenever there are significant rules changes:
How to play EuroJackpot
If you are familiar with EuroMillions or the Powerball Lotto with uses two sets of drums then you will recognize the EuroJackpot format. Simply select five regular numbers from 1 to 50 and then the 2 additional Euro numbers from 1 to 10. You are trying to predict as many numbers as possible and will win the jackpot if you get all 7 correctly but there are 11 tiers beneath the top prize also to be won.
If you're not superstitious then you might be advised to choose your all of your EuroJackpot numbers over 31 rather than picking your regular lucky numbers. This is because most lottery players choose their winning numbers based on specific important dates so by selecting your winning numbers from the higher range you are less likely to share your prize if you win!
EuroJackpot Prizes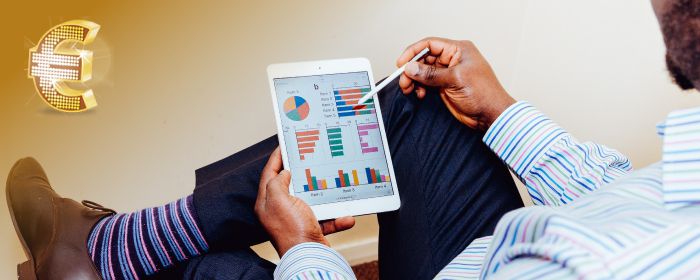 EuroJackpot prizes are amongst the largest in Europe, second only to EuroMillions in terms of the total money paid out. The minimum jackpot for EuroJackpot is 10 million Euro (about £8.5 million or $13 million) and continues to grow each successive week when there is no winner. EuroJackpot is technically a lotto, as opposed to a lottery, which means that whenever the jackpot is not selected it will rollover, boosting ticket sales and enabling the top prize to increase spectacularly with each consecutive draw. The maximum EuroJackpot is 90 million Euro (about £77 million or $120 million) which means that if this ceiling is hit the prize money will roll down to the next tier until there is a winner. The EuroJackpot was designed this way to be more fast paced and produce more frequent jackpot winners than EuroMillions, which can often take weeks to find a player with a winning lotto ticket.
EuroJackpot Prizes breakdown
The EuroJackpot was also designed to create as many winners as possible with 12 different tiers of prizes to be won. Aside from the EuroJackpot jackpot, the 2nd and 3rd place tiers create winners who often take home money in excess of a hundred thousand or even one millions pounds.
EuroJackpot Player Requirements:
Here are some other important rules and requirements which you must be aware of to take part in EuroJackpot:
You generally must be 18 years of age to take part in the EuroJackpot lotto, depending on lottery and gambling legislation in the country where you buy your ticket.
There can only be one Euro Jackpot winner per ticket. This will legally be the person in possession of the ticket rather than the person who bought it in cases of dispute, although this is not an issue when playing online since any winnings will be automatically deposited into your account. If you play as a part of a lottery group or syndicate one person will technically win and a separate legal contract will determine how the money is then shared out.
If you buy Euro Jackpot tickets outside of (your country) then you are only allowed to claim a prize from within the country of purchase.
The EuroJackpot prize draw takes place on Friday night at 19:00 GMT (11:00 Washington DC, USA, 18:00 Paris/Berlin/Madrid and 13:00 in Sydney, Australia), live from Helsinki, Finland.
If you purchase your EuroJackpot tickets online all winnings will be paid as a lump sum, tax-free into your account.